Most liquid makeup products are subject to the tsa's 3-1-1 liquids rule for carry-on bags, which allows each passenger to bring one quart-sized bag of liquids in 3. 4-ounce or smaller containers.
If you're a makeup lover, packing your liquid makeup for air travel can be tricky. Since the tsa has enforced strict regulations about liquids on planes, it's crucial to have a clear understanding of what makeup counts as liquid on a plane. Generally, most liquid makeup products fall under the tsa's 3-1-1 liquids rule for carry-on bags, which means that each passenger can bring one quart-sized bag of liquids in 3. 4-ounce or smaller containers. However, not all liquid makeup products are treated equally when it comes to air travel. In this article, we will discuss which makeup products count as liquid and which don't, so you can travel in style and without any hassle.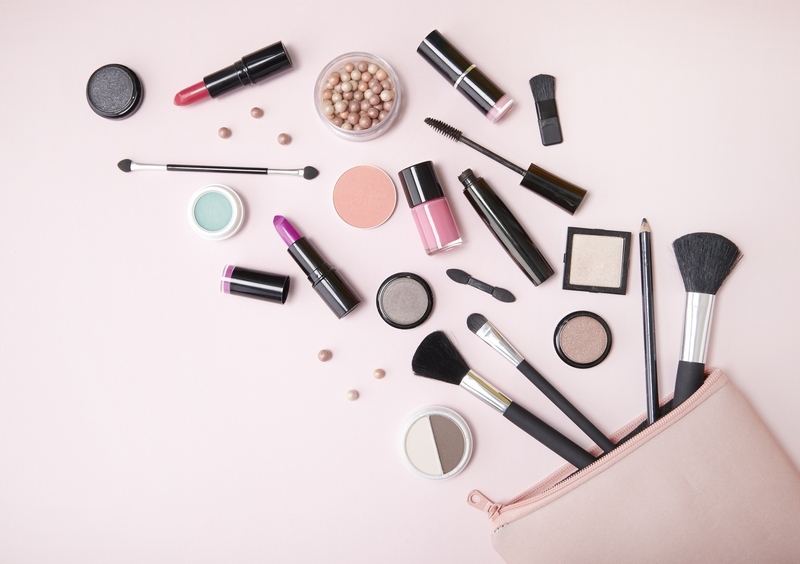 Credit: travel-made-simple.com
Understanding Carry-On Liquids Restrictions
When travelling on a plane, one of the most common questions travelers have is, "what makeup counts as liquid on a plane? " airlines have strict regulations regarding the amount and type of liquids allowed in carry-on bags. It is essential to understand these rules to avoid any delays, confusion, or confiscation of your makeup.
Here is an overview of airline carry-on regulations for liquids:
Overview Of Airline Carry-On Regulations For Liquids
All liquid, aerosol, and gel products must be stored in a clear, resealable plastic bag.
Each container should not exceed 3. 4 ounces (100ml) in volume.
The plastic bag should not exceed one quart (one-liter) in size.
Only one clear plastic bag per person is allowed on the plane.
Some of the common makeup items that may fall under this category are lip balm, lip gloss, foundations, concealers, mascara, eyeliner, and liquid eyeshadows. If you are not sure, it is better to confirm with the airline beforehand.
Specific Size And Volume Restrictions For Carry-On Liquids
Here are some specific requirements for different makeup products:
Liquid foundations and concealers: these should be in containers no larger than 3. 4 ounces or 100ml and put in a plastic bag.
Lipsticks and lip glosses: these do not fall under liquids and can be carried on without any restrictions.
Eye makeup: only liquid or gel-based products should be stored in containers no more than 3. 4 ounces (100ml) and put in a bag. Powder-based formulas, like eyeshadows and eyebrow powders, are exempt and can be carried on.
Nail polish: this is considered a hazardous material and should not be included in carry-on luggage. It should be checked in.
Importance Of Understanding The Rules To Avoid Delays And Potential Confiscation Of Makeup
It's important to follow these rules to avoid any delay or confiscation of your makeup items. If you do not adhere to these regulations, airport security may confiscate your makeup or delay your travel time to investigate the contents of your bag.
To summarize, it is essential to understand the carry-on liquids restrictions and regulations when traveling with makeup items. When starting your packing, double-check that all your makeup products follow the rules before heading to the airport. Being aware of these requirements will save you time and ensure that all your makeup items arrive safely at your destination.
Definitions Of Liquid Makeup
Which Types Of Makeup Are Considered Liquid By Airlines
When you're packing for a flight, it's essential to know which types of makeup count as liquids.
Foundations and tinted moisturizers
Concealers
Bb creams and cc creams
Cream blush and highlighter
Liquid or cream eyeshadows
Eye primers
Liquid or gel eyeliner
Mascara
Liquid lipsticks and lip glosses
Lip stains
Bear in mind that these products are only considered liquids if they are in a container of more than 3. 4 ounces or 100 milliliters.
Examples Of Liquid Makeup Products To Be Aware Of
It's easy to get confused about what constitutes liquid makeup.
Lightweight foundations that come in a pump bottle or a squeeze tube
Concealers that are formulated as a liquid or a cream
Bb or cc creams that come in a tube or a bottle
Cream blush or highlighter that comes in a pot or a tube
Eyeshadows that are in a liquid or cream form, such as maybelline color tattoo
Gel or liquid eyeliners
Mascara (even if it's not waterproof)
Lip glosses or stains that come in a tube or a wand applicator
Liquid lipsticks, such as stila stay all day liquid lipstick
Understanding The Difference Between Cream, Gel, And Liquid Products
It's important to understand the difference between cream, gel, and liquid makeup products.
Cream: these products have a thick and creamy consistency. They are usually housed in a pot or a tube and need to be applied with a brush or your fingers. Example: nars creamy concealer.
Gel: these products have a slightly lighter consistency than creams but aren't as liquid as liquids. They usually come in a jar or a tube and can be applied with a brush or your fingers. Example: benefit cosmetics benetint cheek and lip stain.
Liquid: these products have a very thin consistency and usually come in a bottle or a tube. They need to be applied with a wand, a brush, or your fingers. Example: yves saint laurent touche eclat radiant touch highlighter.
Knowing the difference between each type of makeup product will help you determine whether or not it's considered liquid by airlines. Remember always to check the regulations of the airline you are flying with.
Tips For Traveling With Liquid Makeup
Travelling with liquid makeup can be a hassle, especially since the rules for what counts as a liquid on a plane can be confusing. To help clear things up, this post will focus on the often-overlooked makeup category. We've got you covered with some tips that will make travelling with your favorite liquid makeup products a breeze.
Best Practices For Packing Liquid Makeup In Carry-On Luggage
When it comes to packing your liquid makeup in your carry-on luggage, it's important to follow some simple steps to make sure you can breeze through security and ensure that your products stay safe in transit.
Put your liquid makeup in a clear, plastic bag to help speed up the security process and avoid any unnecessary holdups.
Use plastic bottles or containers with a capacity of no more than 100 milliliters or 3. 4 ounces, which are considered tsa-approved in the united states.
Pack your liquid makeup in your carry-on bag or purse to ensure that it doesn't get lost or damaged in transit.
Use a bubble wrap or soft pouch to protect your liquid makeup and prevent it from spilling inside your luggage or purse.
Using Clear Plastic Bags For Ease At Security Checkpoints
Using clear plastic bags can be a game changer when it comes to travelling with liquid makeup. Tsa and airlines require all liquids, aerosols, creams, and gels to be packed separately in a clear, quart-sized plastic bag.
Pack your liquid makeup in a see-through plastic bag, and make sure that the bag is tightly sealed.
If you're travelling with a larger quantity of liquids, use a larger clear plastic bag.
Bring extra plastic bags in case something spills or one of your bags gets damaged.
Alternatives To Liquid Makeup To Consider For Travel
If you're worried about travelling with your liquid makeup or just want to try something different, there are alternatives you can consider.
Powder-based makeup products like bronzer, blush, and eye shadow can be an excellent alternative to liquid makeup.
Solid makeup products like lipstick, lip balm, and eyeliner can easily be pumped into a plastic container using a spatula, making them easier to pack.
Opt for non-liquid formulas like cream-based products that aren't as runny or thin as liquid makeup.
Travelling with liquid makeup doesn't have to be a daunting task. With a little planning and effort, you can breeze through security and protect your cosmetic products during transit. Follow these tips and enjoy your stress-free travels, knowing that your makeup is in good hands.
Frequently Asked Questions On What Makeup Counts As Liquid On A Plane?
What Makeup Counts As Liquid On A Plane?
#### 1. What is considered liquid makeup?
2. How Much Liquid Makeup Can I Bring On A Plane?
You are allowed to bring any amount of liquid makeup as long as it fits into a quart-sized bag and each container holds no more than 3. 4 ounces (100ml).
3. Do I Need To Declare My Liquid Makeup At The Airport?
No, you do not need to declare your liquid makeup at the airport unless it is in a container that exceeds 3. 4 ounces (100ml) or is not placed in a quart-sized bag.
4. Can I Bring Aerosol Makeup On A Plane?
Aerosol makeup such as hairspray, mousse, and dry shampoo are permitted in checked or carry-on bags, but they must be in containers that are no larger than 3. 4 ounces (100ml).
5. Can I Bring My Makeup Brushes On A Plane?
Yes, makeup brushes are allowed on a plane in your carry-on or checked luggage.
Conclusion
After conducting thorough research and gathering all the essential information regarding the makeup items that count as liquids on a plane, we can conclude that adhering to the 3-1-1 rule is crucial for hassle-free security check-ins. Remember that only liquids, aerosols, and gels that are under 3.
4 ounces per item and can fit in a single quart-sized plastic bag are allowed. Therefore, it is highly recommended that you pack your makeup wisely to avoid any inconvenience at the security checkpoint. Additionally, make sure to store your liquid-based makeup products in a separate section of your luggage to prevent them from spilling out and damaging your other essentials.
Lastly, if you want to carry items that exceed the given limitations, it is better to pack them in your checked baggage. By following these guidelines, you can comfortably travel with your makeup without worrying about violating any airport regulations.