Seint makeup is a brand that offers unique and personalized makeup products. Seint makeup products aim to enhance natural beauty and can be customized to match an individual's skin tone, texture, and personal style.
This brand is gaining popularity in the beauty industry due to its commitment to using only high-quality ingredients and its dedication to providing a personalized approach to makeup application. Seint makeup products come in a variety of shades and finishes, making it easier for individuals to create a flawless, natural-looking finish. With seint makeup, beauty enthusiasts can achieve a customized and effortless makeup look that enhances their natural beauty.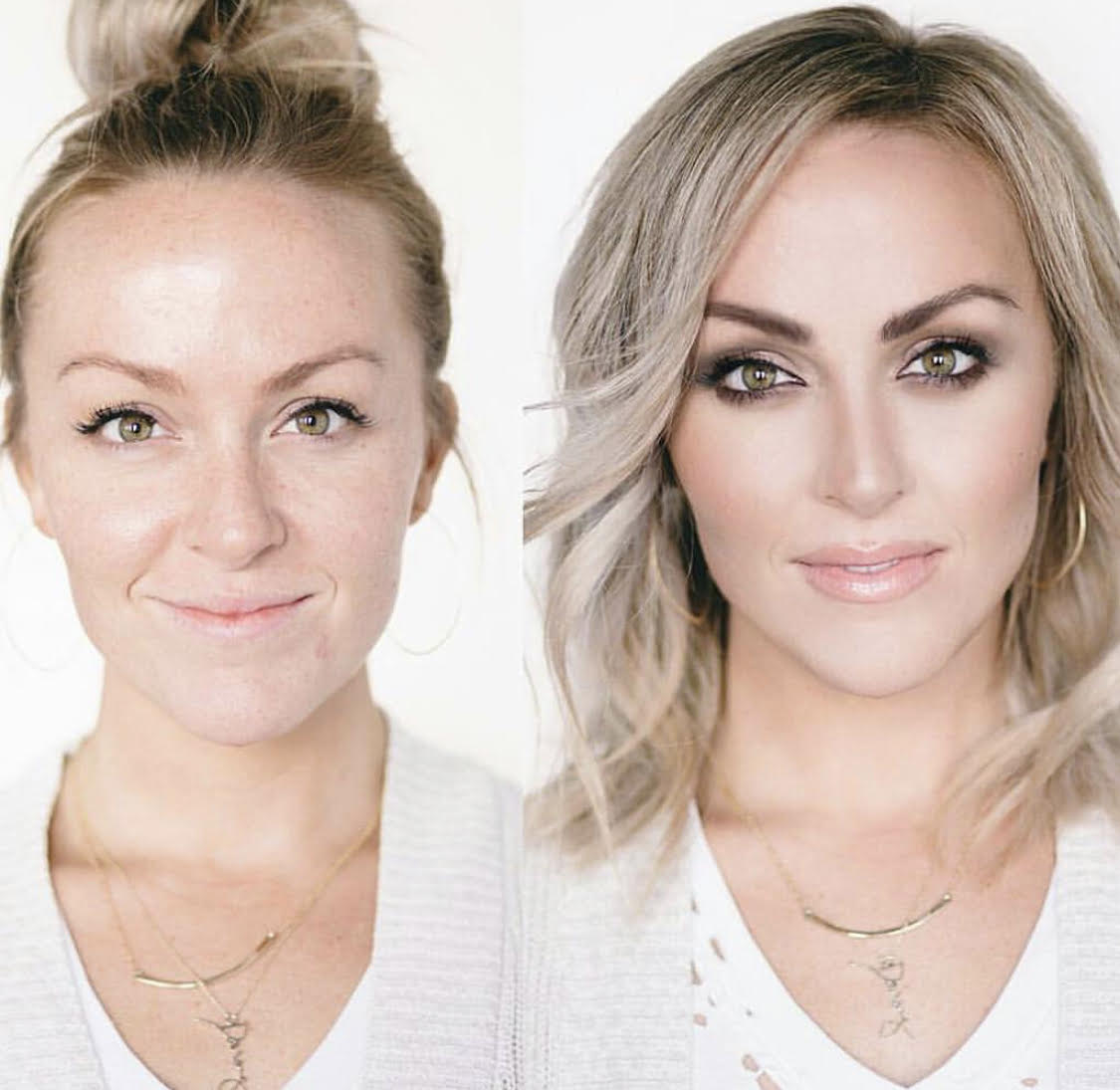 Credit: www.kellysnider.com
Seint Makeup – What Makes It Unique
Are you looking for a makeup brand that not only looks great on your skin but also uses high-quality, natural ingredients? Look no further than seint makeup. With a focus on personalized makeup toolkits and multitasking products, seint makeup offers a unique approach to makeup that sets it apart from other brands.
High-Quality Ingredients Used
Seint makeup prides itself on using only the finest, high-quality ingredients in all of its products. The brand believes that the key to beautiful makeup is healthy, radiant skin, which is why seint makeup formulations contain nourishing ingredients like coconut oil, jojoba oil, and shea butter.
Seint products are also free of harmful chemicals like parabens, phthalates, and sulfates, making them a safe choice for even the most sensitive skin.
Emphasis On Natural-Looking Makeup
At seint makeup, the focus is on creating a natural, flawless finish that enhances your unique beauty. The brand offers a range of products designed to create a natural-looking base, from their best-selling iiid foundation to their cream blushes and highlighters.
Seint makeup's approach to makeup is all about enhancing your features, not covering them up.
A Focus On Creating A Personalized Makeup Toolkit
Seint makeup understands that every person's makeup needs are different, which is why they offer a range of products that can be mixed and matched to create a personalized makeup toolkit. From the brand's customizable iiid foundation to their versatile eyeshadow palettes, every seint product is designed to be tailored to your individual needs and preferences.
Use Of Multitasking Products
Seint makeup's multitasking products are designed to simplify your makeup routine without sacrificing quality or performance. Their cream-based makeup products can be used for a variety of purposes, from contouring and highlighting to lip and cheek color. The brand's multitasking approach to makeup not only saves time but also saves money, making seint makeup an affordable choice for those seeking quality makeup that serves multiple purposes.
Benefits Offered To Customers
In addition to high-quality, natural-looking makeup, seint makeup offers a range of benefits to their customers. From their generous loyalty program to their free shipping and hassle-free returns, seint makeup goes above and beyond to ensure their customers are completely satisfied with their products.
Additionally, the brand's commitment to sustainability and ethical sourcing means that customers can feel good about purchasing seint products.
Seint makeup is a unique brand that offers high-quality, natural-looking makeup that is tailored to your individual needs. With a focus on personalized makeup toolkits, multitasking products, and customer satisfaction, seint makeup is a brand that stands out from the rest of the cosmetic market.
How To Use Seint Makeup
Seint makeup is a cosmetic line that has taken the industry by storm. What sets it apart from other makeup brands is its unique approach to enhancing natural beauty. With seint makeup, you can create a flawless look that accentuates your features rather than covering them up.
If you're new to this brand and not sure how to use their products, don't worry. This guide will provide a step-by-step tutorial, tips for achieving the perfect look, and common mistakes to avoid.
Step-By-Step Guide To Using Seint Makeup
Start by applying the seint beauty cream, which is a lightweight moisturizer that primes your skin for makeup application.
Use the seint perfecter sponge to apply the seint foundation. Wet the sponge, squeeze out excess water, and then apply the foundation in circular motions.
After the foundation, use the seint iiid blush and highlighter to contour your cheeks. Apply the blush to the apples of your cheeks and the highlighter above the blush on your cheekbones.
Lastly, apply the seint setting powder to your t-zone and any other areas that tend to get oily.
Tips For Achieving The Perfect Look
Always start with clean, moisturized skin to ensure a smooth application.
Use the right shade of foundation and blush. Seint provides a color match service to help you find the perfect shades for your skin tone.
Blend, blend, blend. The key to a flawless look is proper blending, especially with the seint perfecter sponge.
Don't be afraid to mix and match products to achieve your desired look. Seint encourages creativity and personalization.
Common Mistakes To Avoid
Applying too much product. Seint makeup is designed to enhance natural beauty, not cover it up.
Skipping the setting powder. It helps to lock in your makeup and prevent oiliness throughout the day.
Forgetting to blend. Proper blending is crucial to achieving a flawless look.
Using the wrong shade of foundation or blush. This can make your makeup look unnatural and unflattering.
Personalized Recommendations
Seint makeup is all about personalization.
Oily skin: use the seint setting powder to keep shine at bay.
Dry skin: apply extra moisturizer before using seint beauty cream.
Combination skin: use seint iiid blush and highlighter to create a balanced, natural look.
Seint makeup offers a unique approach to makeup application that enhances natural beauty. By following this step-by-step guide, tips, and avoiding common mistakes, you can achieve a flawless look that accentuates your features. Remember to personalize your makeup routine based on your skin type for the best results.
Why Choose Seint Makeup
Seint makeup is a relatively new makeup brand that has taken the beauty industry by storm with its innovative approach towards makeup. Seint makeup prides itself on providing a unique, natural, and highly customizable makeup experience that truly resonates with its customers.
But what makes seint makeup stand out from other makeup brands?
Advantages Of Using Seint Makeup Over Other Makeup Brands
Seint makeup provides a customizable, unique experience tailored to meet individual skin tones and needs, making it stand out from other makeup brands.
Seint makeup products are versatile and can be used for both natural, everyday looks and more dramatic, glamorous styles.
Seint makeup emphasizes the use of high-quality ingredients that are gentle on the skin, allowing for long-lasting wear without causing irritation or breakouts.
Seint makeup products are cruelty-free, meaning they are not tested on animals.
Seint makeup offers free online consultations with its beauty experts to help customers choose the right shades and products for their skin.
Customer Reviews And Feedback
Seint makeup has received an overwhelmingly positive response from customers who have tried the brand's products. Many customers have noted the exceptional quality and versatility of seint makeup products, as well as the brand's emphasis on natural, customizable looks. Customers have also praised seint makeup's cruelty-free and high-quality ingredients, which are gentle on the skin and provide long-lasting wear.
Cost Analysis And Value For Money
While seint makeup may be pricier than some other makeup brands, customers are willing to pay a bit more for the brand's high-quality ingredients, customizable experience, and exceptional results. Additionally, seint makeup's focus on versatility means that customers can create multiple looks with just a few products, making it a valuable investment.
Future Plans And Developments
Seint makeup has exciting plans for the future, including the development of new products and continued collaboration with beauty experts to provide personalized recommendations and consultations for customers. The brand is committed to evolving and improving its products and services, ensuring that customers continue to have a unique and exceptional makeup experience.
Frequently Asked Questions For What Is Seint Makeup?
What Is Seint Makeup And What Makes It Different From Other Beauty Brands?
Seint makeup is a brand that focuses on enhancing natural beauty using simple products and techniques. What makes it different from other beauty brands is its emphasis on minimalism, versatility, and inclusivity. Seint offers custom makeup palettes and a range of shades for all skin tones, making it a go-to choice for many makeup enthusiasts.
Is Seint Makeup Cruelty-Free And Vegan-Friendly?
Yes, seint makeup is cruelty-free and vegan-friendly. They do not test their products on animals and use only vegan-friendly ingredients.
How Long Does Seint Makeup Usually Last And How Do I Apply It?
Seint makeup can last up to 12 hours. To apply it properly, use a brush and gently blend into your skin, starting with the foundation then adding the highlight and contour. Seal it in with finishing powder to ensure a long-lasting flawless look.
Does Seint Makeup Offer A Wide Range Of Shades And Colors To Accommodate Different Skin Tones?
Yes, seint makeup offers an extensive range of shades and colors, catering to different skin tones. You can find the perfect match for your skin type with their customizable shades.
Are Seint Makeup Products Suitable For Sensitive Skin Types?
Yes, seint makeup products are suitable for sensitive skin types as they are created with non-toxic and safe ingredients. The products are formulated to be gentle on the skin and tested by dermatologists to ensure safety and effectiveness.
Where Can I Purchase Seint Makeup Products And Are They Affordable?
Seint makeup products can be purchased on their official website or through independent makeup artists. Although prices may vary, seint makeup products are affordable and worth the investment in the long run.
Conclusion
Seint makeup is the ideal choice for all those who want to achieve a natural look with minimal effort. Its unique and simplistic approach to makeup has gained widespread popularity in recent years, thanks to its ability to enhance features rather than masking them.
The personalized approach of seint makeup ensures that individuals can choose the shades that match their skin tone, making their routine more efficient and quicker. The use of multitasking products, compound colors, and no requirement of any additional tools has revolutionized the makeup industry.
Moreover, the ethical and sustainable production practices of the brand make it a more responsible choice in the market. Seint makeup empowers individuals to embrace their natural and authentic selves while celebrating their unique beauty. Its versatility and practicality make it an excellent choice for beginners and professionals alike.
With the growing demand for natural-looking makeup, seint makeup is the makeup of the future!