To apply lip tint, start by prepping the lips by exfoliating with a soft toothbrush or scrub. Then, moisturize the lips with a hydrating lip balm. When you're ready to apply your lip tint, take the applicator brush and lightly dab it into the pot of product.

Apply light dots of color onto your upper and lower lips before blending in an outward motion from corner to corner for even coverage. If you're looking for added color intensity, add extra layers as desired but do not over saturate as this can lead to caking and uneven application. To finish off your look, use a small brush or fingertip to blend any harsh lines around the edges of your lips for a seamless blend.
Purchase a lip tint that suits your skin tone and preference – Lip tints come in a variety of colors, so be sure to pick one that will look best on you.
Start with clean lips – Make sure to cleanse your lips before applying the lip tint for optimal results. This can help ensure the product is evenly distributed across your lips and not clumpy or patchy looking.
Apply lip balm – Before applying the lip tint, put on some lip balm so it glides over your lips more easily and stays put longer without drying out your pout too quickly.
Use a brush or applicator to apply – You can use either an applicator brush designed specifically for tints or just use a cotton swab from home if you don't have anything else available! Just make sure you get even coverage all around the natural shape of your mouth area using light strokes until desired color intensity is achieved.
Blot off excess product – Once applied, lightly blot over top with tissue paper to remove any extra product still sitting on top of the skin which could cause it not to last as long throughout the day.
Set with powder (optional) – If desired, set with translucent face powder afterwards in order to help lock in color and keep it from fading after application!
Lip Tint Vs Lip Gloss
Lip tints are a great alternative to lip gloss for those who want subtle color without the shine. Unlike lip gloss, which provides a glossy finish, lip tint provides more of a sheer wash of color with a slightly matte look. Lip tints also tend to last longer than lip gloss and don't require frequent reapplication throughout the day.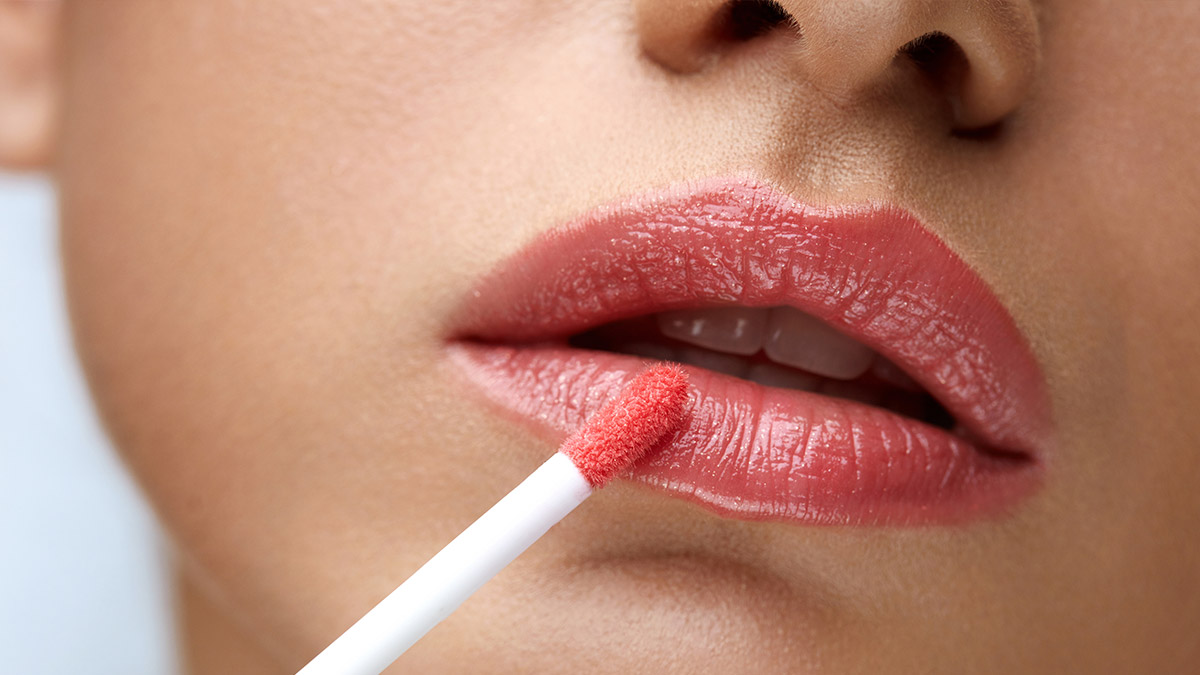 Credit: www.cosmo.ph
How Long Do You Leave Lip Tint On?
When it comes to lip tint, the amount of time you leave it on your lips can vary depending on the product that you use. Generally speaking, most lip tints will last anywhere from four hours to eight hours when properly applied. To ensure that your lip tint lasts as long as possible and has a beautiful finish, remember to apply an even layer over clean and dry lips.

Once applied, let the formula set before eating or drinking so that it stays in place for several hours. Additionally, using a clear lip liner pencil along the edges of your lips will help keep your look intact. If you're looking for a longer-lasting effect or want more color intensity, reapply every four hours or so throughout the day as necessary – though if you have particularly sensitive skin on your lips then this might not be ideal!
Is Lip Tint Better Than Lipstick?
Lip tints and lipsticks both offer ways to enhance your lips with color, but which one is better? Lip tint can be a great option for those who want an effortless look that lasts. Lip tints are usually made of water-based formulas that give a sheer wash of color – perfect when you're after something subtle yet effective.

They also come in many different finishes, such as glossy or matte, so you can switch up the look depending on what you're going for. Unlike lipstick, lip tints don't require much maintenance throughout the day due to their staying power; they won't smudge or need reapplying as often as traditional lipstick would. Furthermore, they tend to be more moisturizing and less drying than regular lipsticks since they're lighter in texture and not overly pigmented like many lip products can be.

However, if you prefer intense color payoff then classic lipstick may still be your go-to product; it's available in countless shades with various finishes ranging from creamy mattes to high-shine glosses – so there really is something for everyone! Ultimately whether lip tint or lipstick is better comes down to personal preference; some people might prefer the convenience of a long-lasting formula whilst others could love wearing bold colors all day every day.
Should I Put Chapstick on before Lip Tint?
Chapstick is a great way to keep your lips hydrated and feeling soft, but should you put it on before using a lip tint? This can depend on the type of lip tint you're using. If you're using a cream-based product, then applying chapstick first can be beneficial as it will create an even base for the product to adhere to.

It also helps protect your lips from any irritation caused by the pigment in the tint. However, if you are using a liquid or gel-based product, putting chapstick on first may actually make it harder for the lip tint to sink in and stay put throughout the day. In this case, it's best to apply chapstick after applying your lip tint instead – this will help seal everything in place while still keeping your lips moisturized!
How Long Do You Leave Lip Stain on before Wiping Off?
When it comes to wearing lip stain, it is important to know how long you should leave the product on your lips before wiping off. Depending on the type of lip stain you are using and its intended effect, the amount of time will vary. For a more subtle look, most experts recommend leaving the stain on for around five minutes before using a damp cloth or tissue to lightly dab away any excess color.

If you want a bolder hue that lasts throughout the day, extend your application time up to ten minutes or until desired intensity has been achieved. Additionally, be sure not to rub too vigorously when removing as this can cause skin irritation and damage delicate tissues in the area. With proper use and removal techniques, lip stains can provide beautiful results that last all day!
4 ways to apply lip tint | Peripera Ink Serum
Conclusion
Applying lip tint can be a fun and creative way to add some color and life to your lips. Lip tints come in many different shades, so there is sure to be one that fits your style. With the right combination of products and technique, you'll have beautiful lips in no time!

So don't hesitate – grab your favorite lip tint today and start experimenting with this amazing makeup trend!